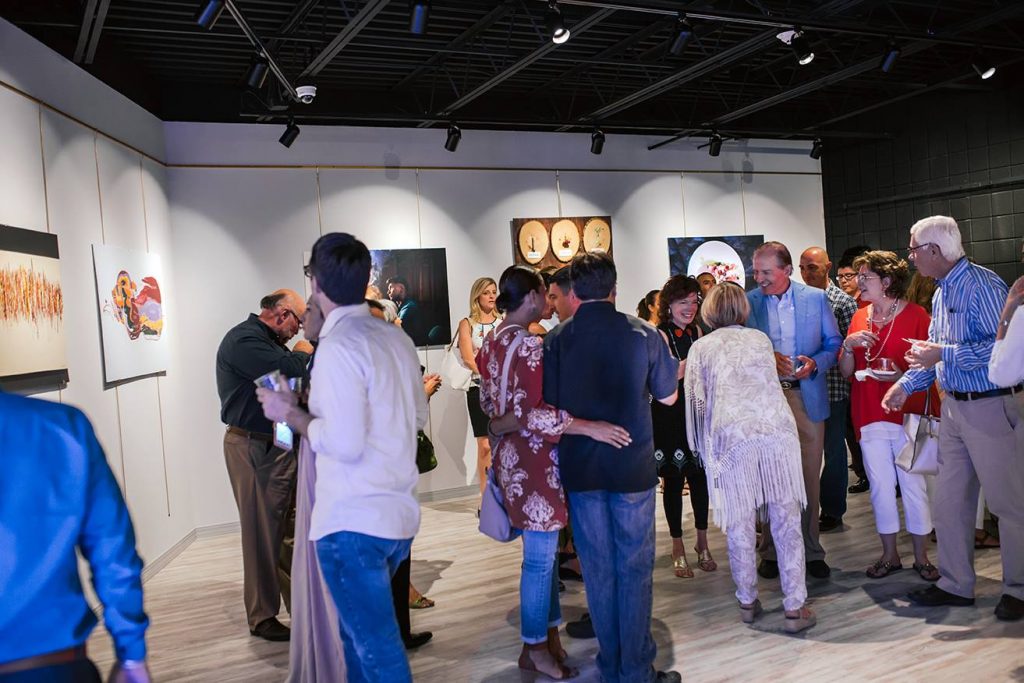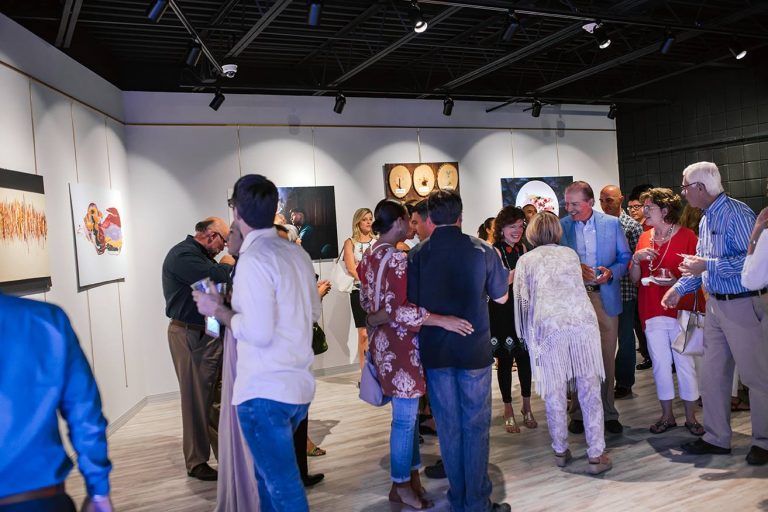 Our art gallery and largest studio are great venues for any type of event. We welcome weddings, corporate events and birthdays. Our staging kitchen has become a favorite of caterers and our building's exterior has outlets for food trucks. Contact Star City Studio Productions to book our event venue in El Paso, TX.
One of the elements that sets us apart from most event spaces is our close ties to the music and art communities. Music can make any party a lively one, and we can provide you with some excellent choices of DJs and some of the very best El Paso and National entertainment acts around. If you need jazz, pop, classical, country, etc., we can get it for you! When needed, we also have an incredibly accomplished on-site Event Planner to give you a hand. She is able to connect you with any type of vendor that may be necessary (bartenders, fine dining to buffet-style catering services, etc.), and take care of decorations to give your event that special touch. At Star City Studios, we strive to provide the highest measure of service through meticulous attention to detail. We are experienced and knowledgeable in handling every aspect of event planning, from assistance with menu design to clean up, and we can recommend a variety of other services. To reserve a date or to speak with an event planner, please contact us today.
Our west El Paso location off Mesa and Castellano is both desirable and convenient. From ample parking for you and all of your guests to two elegant, sophisticated, and diversely purposed venues to play host to your wedding, quinceañera, corporate event, luncheon, seminar, or celebration. Our unique and ultra versatile Studio C and the intimate and artsy OM Gallery provide two special spaces that can be used as individual rooms or combined. Our staging kitchen has become a favorite of caterers. Studio C is equipped with full lighting and PA rigs as well as a movable stage. And if you are wanting to take the party outside, the building is equipped with special outlets for food trucks. We are very proud of our facility and would love to help make your special event one to remember! So please consider Star City as the place to host your next special occasion!