Om Room
The OM Room is designed to showcase the talents of local artists, photographers, designers and craftsmen. Our gallery routinely features works from the El Paso and Southern New Mexico area.
The Star City OM Room is primarily focused on displaying artwork from local artists. We regularly feature a rotation of exhibits from local artists as well as originals from Pat Olchefscki-Winston.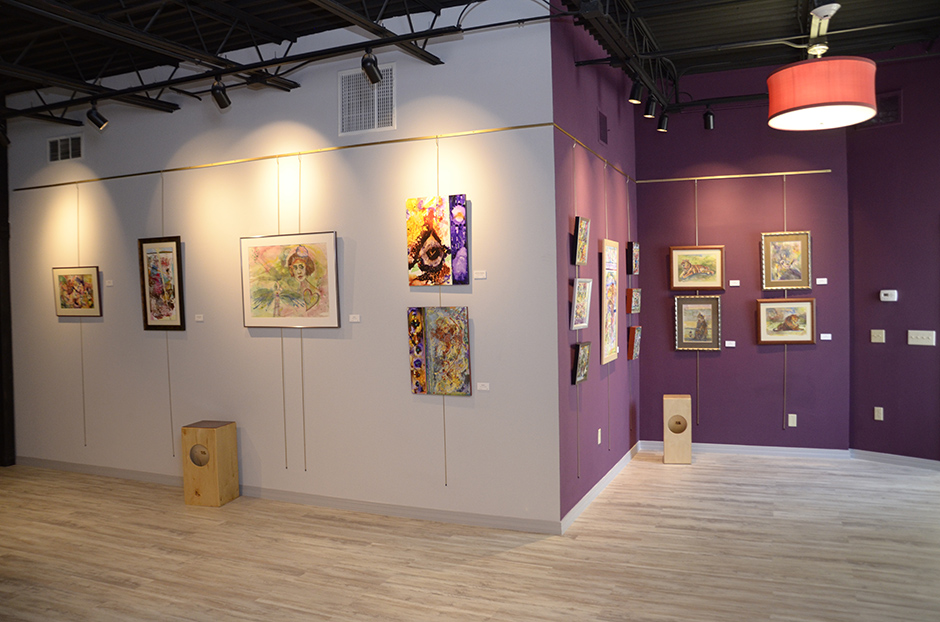 "As an artist who is eternally curious, I do my best to approach each painting with a 'spirit set free' – with the hope that something new is about to happen as my brush touches down onto the paper or canvas."
~ Pat Olchefski-Winston
Star City's OM Room features one-of-a-kind handcrafted wooden dual-chambered drums.  These drums are exclusively designed and developed at a carpentry shop located in Southern New Mexico.
The Monk Drum
The Monk Drum is a handcrafted single-headed wooden instrument.  It stands on it's own at 24 inches tall and features a front-facing sound hole with a dual-chambered interior port. It is crafted to replace a typical Cuban conga yet features a wooden playing surface rather than a fiber or rawhide head.  The drum's composition combines the high tones of a quinto with the low tones of a tumba into a single playing surface.  Open tones, muted tones, slap tones and bass tones are all attainable with a single drum!  The front facing port allows for easy microphone placement and it's standalone floor to head height makes it a huge convenience for percussionists performing seated acoustic sets.
El Paso Hallway Exhibit
The "El Paso" Hallway has artwork inspired by the local southwest scenery and land-marks. It is currently featuring original artwork by Pat Olchefski-Winston. This space is also available for visiting recording, photographers and fine artists to display their work.