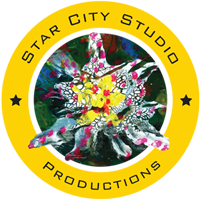 Star City Studio Productions
Star City is a premier recording studio, art gallery, and event hosting venue.
We are located in the new Montecillo entertainment district of El Paso, Texas.
A few key services we offer
Live at Studio C
A cutting edge, live recording studio. Fully tracked and perfect for album releases, live recordings or special events.